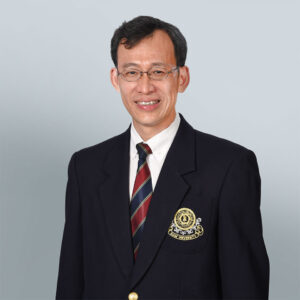 ประวัติและผลงานของอาจารย์ประจำหลักสูตร
ดร.พิจิตร เอี่ยมโสภณา
Dr. Pichit Eamsopana
Email: pichit.eam@siam.edu
การศึกษา
Ph.D. (Economics) University of Utah, U.S.A., 2005
M.S. (Economics) University of Nevada, U.S.A, 2001
วศ.บ (วิศวกรรมการก่อสร้าง) สถาบันเทคโนโลยีพระจอมเกล้าเจ้าคุณทหาร ลาดกระบัง, 2540
ศศ.บ. (รัฐศาสตร์) มหาวิทยาลัยรามคำแหง, 2537
 ผลงานวิจัย
พิจิตร เอี่ยมโสภณา. (2562). Salary Difference among Consulting Engineers: Information from a Trial Survey Focusing on Reputation of the Universities. Presentation and paper submitted to the 8th National and the 1st International Conference on Innovative Management Science for Sustainable Society, Nakhon Sawan Rajabhat University, Thailand, February 8, 2019.
---
พิจิตร เอี่ยมโสภณา. (2563). ผลกระทบของชื่อเสียงของมหาวิทยาลัยที่มีต่อเงินเดือนของวิศวกรประมาณราคา: ข้อมูลจากหน่วยงานก่อสร้างในพื้นที่ฝั่งธนบุรี. งานประชุมสัมมนาวิชาการระดับชาติ ครั้งที่ 2 (2nd MDTE) การจัดการในยุคเทคโนโลยีนำการเปลี่ยนแปลง ณ วิทยาลัยนวัตกรรมการจัดการ มหาวิทยาลัยเทคโนโลยีราชมงคลรัตนโกสินทร์ เมื่อวันที่ 1 พฤษภาคม 2563.
---
Pichit Eamsopana & Tanutta Premrit. (2021). Satisfaction Scores of Contractors for Controlling Construction Costs: A Preliminary Survey in Thonburi Area. Siam Academic Review, 22 (1), 2021, 65-73.
---