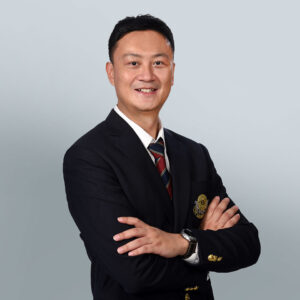 ประวัติและผลงานของอาจารย์ประจำหลักสูตร
Dr. Li Zhang
Email: lizhang@siam.edu
---
Ph.D. (Human Resource Development), Burapha University, 2018
Ph.D. (Public Administration), Ramkhamhaeng University, 2014
Ph.D. (International Finance), Macquarie University, Sydney, Australia, 2008
M.S. (International Finance Management), European School of Business, France, 2007
B.B.A. (International Business Management), Stamford International University, 2005
ผลงานวิจัย
– Wu, T.J., Zhang, L.* and Li, L.Y. (2018). Research of the Relationship between Employees' Cognition of Organization Change and Individual Behavior: The Case of the Household Registration Offices merger in Pingtung County, Cheng-Shiu, Journal of General Education, 15(1), 1-28.
– Li, L.Y, Zhang, L. & Juntarangsu, J. (2020). A Review on Selected Leadership Styles and Their Relationship with Decision- Making Behavior in Organization, Scholar: Human Sciences, Vol. 13(2), 360-373.
– Lijuan J. & Zhang Li (2020). Study on the intermediary and regulating mechanism of paternalistic leadership on employee innovative behaviors in SME enterprises. INNOVATION AND MANAGEMENT FOR SUSTAINABILITY Conference, 1st, 9-10 July 2020, Eastin Grand Hotel Sathorn, Bangkok, Thailand, 1114-1122, 2020.
---
รายวิชาที่สอนในหลักสูตร
500 – 613 Strategic Management
500 – 631 Independent Study Group 2