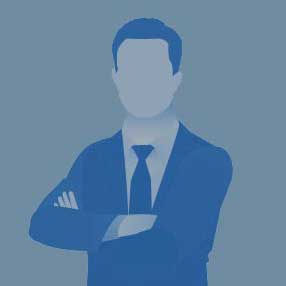 Dr. Qiu Chao
(อาจารย์ประจำหลักสูตร)
ประวัติการศึกษา
D.B.A. (Business Administration), Asian Economic Management College, Somaliland Science and Technology University, Somaliland (Distance Learning), 2013
Ph.D. (Research for Health Development), Chulalongkorn University, 2012
M.Sc. (Counseling Psychology), Graduate School of Psychology, Assumption University, 2005
B.B.A. (Business Administration), Inner Mongolia University, China, 2000
ผลงานวิจัย
Chao, Qiu (2022). "Analysis of the clinical application of cognitive behavioral therapy for psychotherapy of cancer patients–a case study of lung cancer population". Journal of Medicine and Hygiene. Vol 1, 26-38.
---
Chao, Qiu & Guo, Hui (2020). "Research on the policy response of privately burning straw in agricultural area". INNOVATION AND MANAGEMENT FOR SUSTAINABILITY Conference, 1st, 9-10 July 2020, Eastin Grand Hotel Sathorn, Bangkok, Thailand, 1601-1620, ๒๐๒๐.
---
Chao, Qiu. (2020). "The study of the Healthcare Services in Medical Institution with New Trends of Social Development". Journal of Health Keeping in Good Health, Vol 2, 293-294.
---
Chao, Qiu. (2015). Differences in physicochemical, morphological, and structural properties between rice starch and rice flour modified by dry heat treatment. Starch Biosynthesis Nutrition Biomedical, 67(9-10), 721 – 902.
---
Quan cheng, Zhang and Qiu Chao, Oiu (2016). The application of SEPDS in management practices. Journal of Education Theories and Practices, 9,47-49.
---
Jing, ZHu., and Qiu Chao, Oiu. (2017). The exploration and innovation of the cultivation mode in professional health education. Journal of Traditional Chinese Medicine Management, 25-35
---
รายวิชาที่สอนในหลักสูตร
500-301 Independent Study