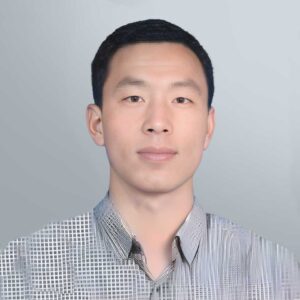 ประวัติและผลงานของอาจารย์ประจำหลักสูตร
Dr. Yang Yongqing
Email: xxxxxxxxxxxxx@xxxxx.edu
---
Ph.D. (Management), Huazhong University of Science and Technology, 2554
M.M. (Management), Huazhong University of Science and Technology, 2548
B.M. (Management) China Coal Economy College, 2544
ผลงานวิจัย
Yang, Y., Gong, Y., Land, L. P. W., & Chesney, T. (2020). Understanding the effects of physical experience and information integration on consumer use of online to offline commerce. International Journal of Information Management, 51, 1-18.
Yang, Y., Thomas Cand, Yang, S., & Hao, Z. (2021) Why do Merchants Continue to Use Mobile Payment? A Data-Information-Value Perspective (Proceeding). HCI International 2021, 23rd International Conference on Human-Computer Interaction, 39-46 Washington DC, US, 26 July 2021.
Xu, Y., Yang, Y., Wu, H., & Li, Y. (2021). Research on Customer Asset Allocation Decision Preference Prediction Based on Machine Learning, Financial: Theory and Practice, 2021(04), 73-80.
---
รายวิชาที่สอนในหลักสูตร
500-301     Independent Study xxxxxxxxxxxxxxxxxxx
507-110     Organization Behavior and Corporate Governance xxxxxxxxxxxxxxxxxxxxxxx