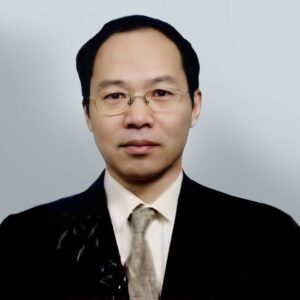 ประวัติและผลงานของอาจารย์ประจำหลักสูตร
Dr. Li Chunyou
Email: xxxxxxxxxxxxx@xxxxx.edu
---
Doctor of Engineering, Central South University of Forestry and Technology, 2558
M.M (Accounting), Tianjin University of Finance and Economics, 2549
B.B.A. (Accounting), Hunan University of Finance and Economics, 2534
ผลงานวิจัย
Pan, Songjian., Yi, Jincui & Li, Chunyou. (2020). Executive Financial Experience and Trading Financial Asset Investment. Investment Research, (03), 133-158.
Li, C., Li, S., & Wang, D. (2019). Research on the accounting method of marine GDP based on tertiary industries. Journal of Coastal Research, 98(SI), 211-214.
Li, C. (2019). Performance Evaluation of Resource Protection and Utilization. Journal of Modern Agriculture, 7(1), 6-9.
---
รายวิชาที่สอนในหลักสูตร
512 – 612 Accounting Reporting Analysis